Gillmore Wines

About the Winery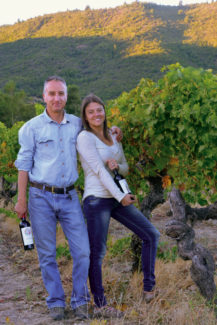 Gillmore Winery
Viña Gillmore began with a dream. In the late 1980s, Chilean visionary Francisco Gillmore took over operation of the century old Tabontinaja winery and its ancient dry-farmed vineyards planted to the rustic País variety. He took advantage of their healthy, hearty roots and grafted them with fine French varieties.
From the beginning his wines were imbued with the spirit of this unique dry-farmed condition of restriction and resistance in which their rustic personality was expressed with vibrant acidity and tremendous character.
The project also includes his daughter, Daniella Gillmore, whose love of the country life guides her in overseeing the vineyards and the collection of native fauna on the farm. Her husband, winemaker Andrés Sánchez, is the talented artisan behind their wines Hacedor de Mundos, Vigno, Mariposa and Cobre, wines crafted to interpret the soul of the sector and its people. Their two children, Martín and Dominga now represent the third generation of the family to stretch their roots deep into the heart of this special zone of Maule.
Viña Gillmore is among the founding members of MOVI (Independent Vintner's Movement), and Andrés was the driving force behind the recently formed Carignan Club (Vigno).
Click here for great press about Gillmore wines!
Click here for trade materials for this winery.

The Wines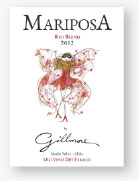 Gillmore Mariposa Red Blend
A blend of 50% Syrah and 50% Merlot, the fruit is dry-farmed from low-yield, 50 year-old organically farmed estate vines. The deepest red hues in the glass hint at abundant aromas of red raspberries and strawberries followed by an elegant dry acidity in the mouth. The wine is fresh, concentrated and well-balanced. It will be a great dining companion to lean meats, and rich stews.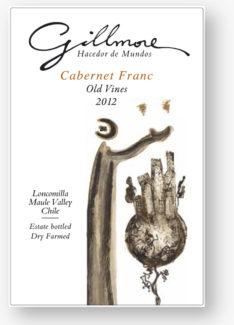 Gillmore Hacedor De Mundos Cabernet Franc
100% Cabernet Franc from old estate vines. Deep ruby ed color with an elegant nose of violets, spic and fresh fruit aromas. The wine is expressive on the palate with an unctuous balance characterized by a long finish.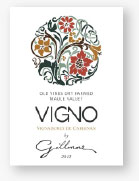 Gillmore Vigno Old Vine Carignan
Vigno is the soul of Gillmore, 100% Carignan from 50 year-old estate vines. In the glass it has a deep red cherry color. On the nose it has very intense red fruit aromas and complex notes of earth, bay leaf and mint tones. Firm tannins and a juicy acidity give the wine a special personality.
It was fermented in stainless steel tanks using traditional techniques that include three pump-overs per day. The wine goes through a post-fermentation maceration for 3 weeks before it is placed in French oak barrels, where malolactic fermentation is finished in a period of 18 months. It has three rackings during 18 months of barrel aging.