Meli

About the Winery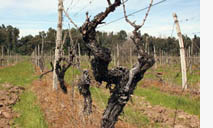 Meli is the dream of celebrated winemaker Adriana Cerda and her son Eduardo. Adriana was a respected winemaker for 30 years when she decided it was time to make her own wine.
In 2005, she and her three adult sons bought a property with 60-year-old Carignan and Riesling vines in the Maule Valley. Using dry farming, Meli produces two unique wines — both unusual for Chile. These varieties, Riesling and Carignan, are well-suited to the Maule Valle, where the growing season is long with cool nights and warm days.
Click here for great press about Meli!
Click here for trade materials for this winery.

The Wines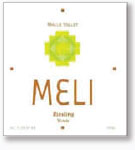 Meli Dry Riesling
This aromatic white grape most associated with Germany is very expressive of the Maule Valley terroir. Meli's Riesling is unoaked and has no residual sugar which showcases the grape's brisk acidity. Approximately 500 cases produced.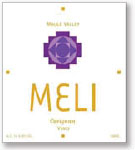 Meli Carignan
This lesser known varietal is planted extensively in southern France. Although it doesn't usually take a leading role, there's star power in Meli's Carignan with just 10% Cabernet Sauvignon blended in for depth and character. Aged in both used oak barrels and stainless steel, this wine is concentrated and unique, with an distinctive balance of earth and fruit. 2,000 cases produced.
Meli Dueño de la Luna Carignan
Dueño de la Luna (owner of the moon) is a unique, tiny-production Carignan wine produced from the very first vines of this variety planted in Chile in the Loncomilla region of the Maule Valley which is well suited for growing the best Carginan fruit in the world. The winery produced only 100 cases, yielding concentrated grape flavors and aromas.
In the glass, the Carignan is deep ruby with violet hints. Aromas blackberries and dark plum are very intense and expressive on the nose.