Calcu

About the Winery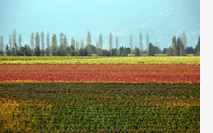 Winemaker Rodrigo Romero oversees the production of an exciting line of small production wines made for everyday drinking but yet far more interesting and distinctive than most in its category. Calcu, which means "healing doctor" in the local Mapuche language, was created to emphasize the diversity of Chile's Colchagua Valley. The fruit is always a combination of the family's estate fruit, and locally sourced, sustainable grapes from quality Colchagua growers.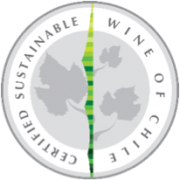 Like the playful bull on the label by the talented young Chilean artist who painted him, Calcu produces exuberant wines that are fresh and fruity, but also elegant. Calcu produces six different varietals: Sauvignon Blanc, Cabernet Sauvignon, Cabernet Franc, Carmenére, Malbec and a dry Rosé.
Click here for great press about Calcu!
Click here for trade materials for this winery.
---
The Wines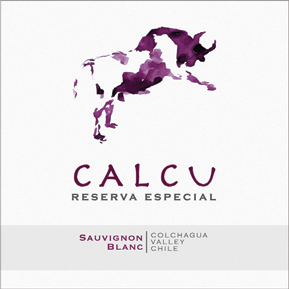 Calcu Sauvignon Blanc / SRP: $13.00
Refreshing and crisp, with hints of green apple, ripe pears, pineapple and tropical citrus, this Sauvignon Blanc is produced with fruit from the foothills of the Andes Mountains. This wine will pair well with seafood, poultry and soft goat cheese.
---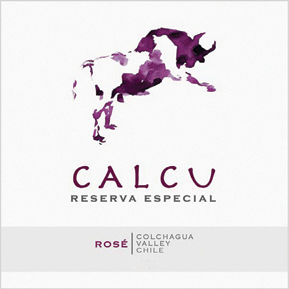 Calcu Rosé / SRP: $13.00
The Rivadeniera family has always enjoyed drinking quality rosés at home. Recently, the winemakers have created their own magical rosé made from 90% Malbec and 10% Petit Verdot. Floral with subtle notes of grapefruit and spice. The palate is clean, crisp and well balanced with hints of cherry and wild strawberry. It is a versatile wine that pairs equally well with goat cheese, seafood, grilled chicken and delicately seasoned Asian dishes. Rosés are best enjoyed young, and South American Rosés are the freshest on the market.
---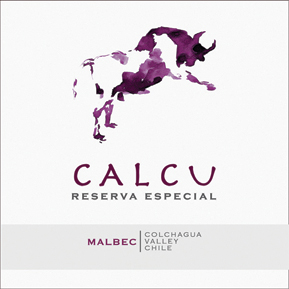 Calcu Malbec / SRP: $14.00
Juicy and well balanced, this food-friendly Malbec has excellent natural acidity and soft, sweet tannins. Barrel aging gives it complexity and elegance. Pair with chicken, grilled chops or salmon.
---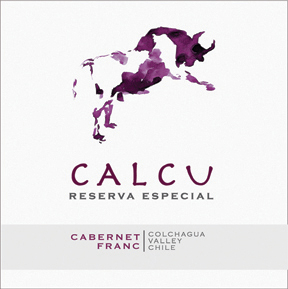 Calcu Cabernet Franc / SRP: $14.00
The Cabernet Franc blends red fruit aromas with spicy touches of dark chocolate finishing with smooth, silky tannins. Pairs well with grilled food and tomato-based pasta. The grapes for this wine are 100% Cabernet Franc and come from a vineyard block planted in a privileged location between the Chimbarongo Creek and the Tinguiririca River on the Maquis Estate, in the heart of the Colchagua Valley.
---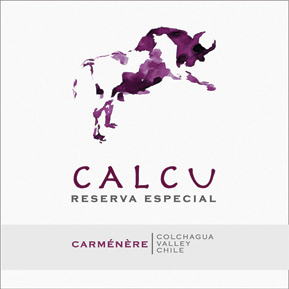 Calcu Carmenere / SRP: $14.00
The wine is made from 100% Carmenere grapes grown between the Chimbarongo Creek and the Tinguiririca River on the Maquis Estate in central Colchagua Valley. The vineyard block's two-meter-deep, well-drained alluvial soil contains gravel, contributing to a wine that has pronounced spice and black fruit aromas and velvety, bright tannins. This is a silky Carmenere, with flavors of blackberry, cinnamon and rosemary.
---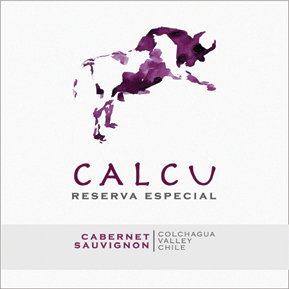 Calcu Cabernet Sauvignon / SRP: $14.00
This rich, velvety wine is a blend of 85% Cabernet Sauvignon, 10% Carménère and 5% Petit Verdot. The Cabernet Sauvignon grapes come from a block located at the foothills of the Andes at an altitude of 500 meters–one of the highest in altitude and closest in proximity to the Andes in the Colchagua Valley. The soil is deep, alluvial and well drained because of the stoney and gravelly composition. The Carménère and Petit Verdot come from the Maquis estate in the central part of Colchagua Valley. Twenty percent of the blend was aged for 9 months in third-use French oak barrels while the rest remains in stainless steel tanks.
---
Upper-end Calcu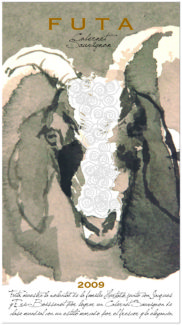 Calcu FUTA / SRP: $65.00
Futa represents the most elegant expression of CALCU. The grapes were harvested from the finest vineyards owned by the Hurtado family on their Marchigue Estate and the winemaking process preserved the full glory and majesty of the Terroir.
---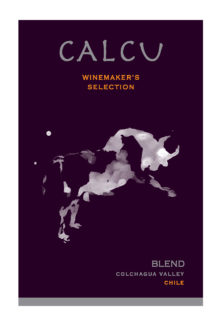 Calcu Winemaker's Selection / SRP: $45.00
Calcu Winemaker's Selection combines grapes from three distinguished Terroirs within the Colchagua Valley: 50% Cabernet Sauvignon, 25% Cabernet Franc and 25% Carménère. The blend is rich and fresh with a smooth tannic structure.
---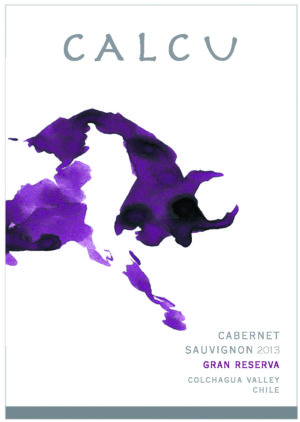 Calcu Gran Reserve Cabernet Sauvignon / SRP: $25.00
The Reserve Cabernet Sauvignon is expressive with elegant structure. Bright red and velvety in the glass accompanied by black cherry and fresh plum aromas. It is full bodied on the palate with elegant tannic structure and a fresh and fruity finish. 93% Cabernet Sauvignon and 7% Carmenere.